New equipment presented on the Russian market
Issue: No 7 (2001)
Pages: 24-25
Section: Articles
Cite item
Abstract
TRANE Corporation, represented on the Russian market by TRAIN Technologies LLC, is a recognized leader in the development of equipment for air conditioning and refrigeration systems. The latest high-tech innovations of the company embodied all the accumulated experience in the field of rotational technologies. TRANE's production program focused on them can significantly increase the reliability of the equipment.
TRANE Corporation is also one of the leading companies in the field of absorption refrigeration machines. Today it produces 22 sizes of such machines. The models presented by the company on the Russian market are water-cooling units and machines based on ozone-friendly refrigerants.
Full Text
ABSD — абсорбционный водоохлаждающий агрегат (модели от 500 до 1350, холодопроизводительность от 550 до 4700 кВт).
Конструкция ABSD отражает более чем 100-летний опыт работы инженеров и технологов корпорации TRANE.
Единственный узел агрегата с движущимися элементами — насос, установленный в контуре абсорбера- концентратора, имеет срок службы, превышающий 50 000 ч.
Рис. 1
CVGF — новый водоохлаждающий агрегат на базе центробежных компрессоров холодопроизводительностью от 1400 до 3510 кВт.
Основные преимущества: высокая эксплуатационная надежность, низкий уровень шума, компактность, высокая эффективность, конкурентоспособная цена.
Агрегат специально спроектирован для работы на озонобезопасном хладагенте R134a.
Рис. 2
RTWB — водоохлаждающая холодильная машина (модели от 207 до 224, холодопроизводительность от 400 до 700 кВт) на базе винтового компрессора.
Основные преимущества: компактность (ширина меньше стандартного дверного проема), два независимых контура охлаждения.
Рис. 3
RTAC — новая модель водоохлаждающего агрегата (модели от 120 до 200, холодопроизводительность от400 до 760 кВт) на базе винтовых компрессоров.
Модель RTAC разработана инженерами корпорации TRANE в результате поиска пути к достижению эксплуатационной надежности и высокой энергетической эффективности. RTAC приходит на смену модели RTAA, выгодно отличаясь при этом от последней меньшими габаритными размерами, более низким уровнем шума, лучшими энергетическими показателями (холодильный коэффициент).
Кроме того, модель RTAC специально спроектирована для работы на озонобезопасном хладагенте R134a.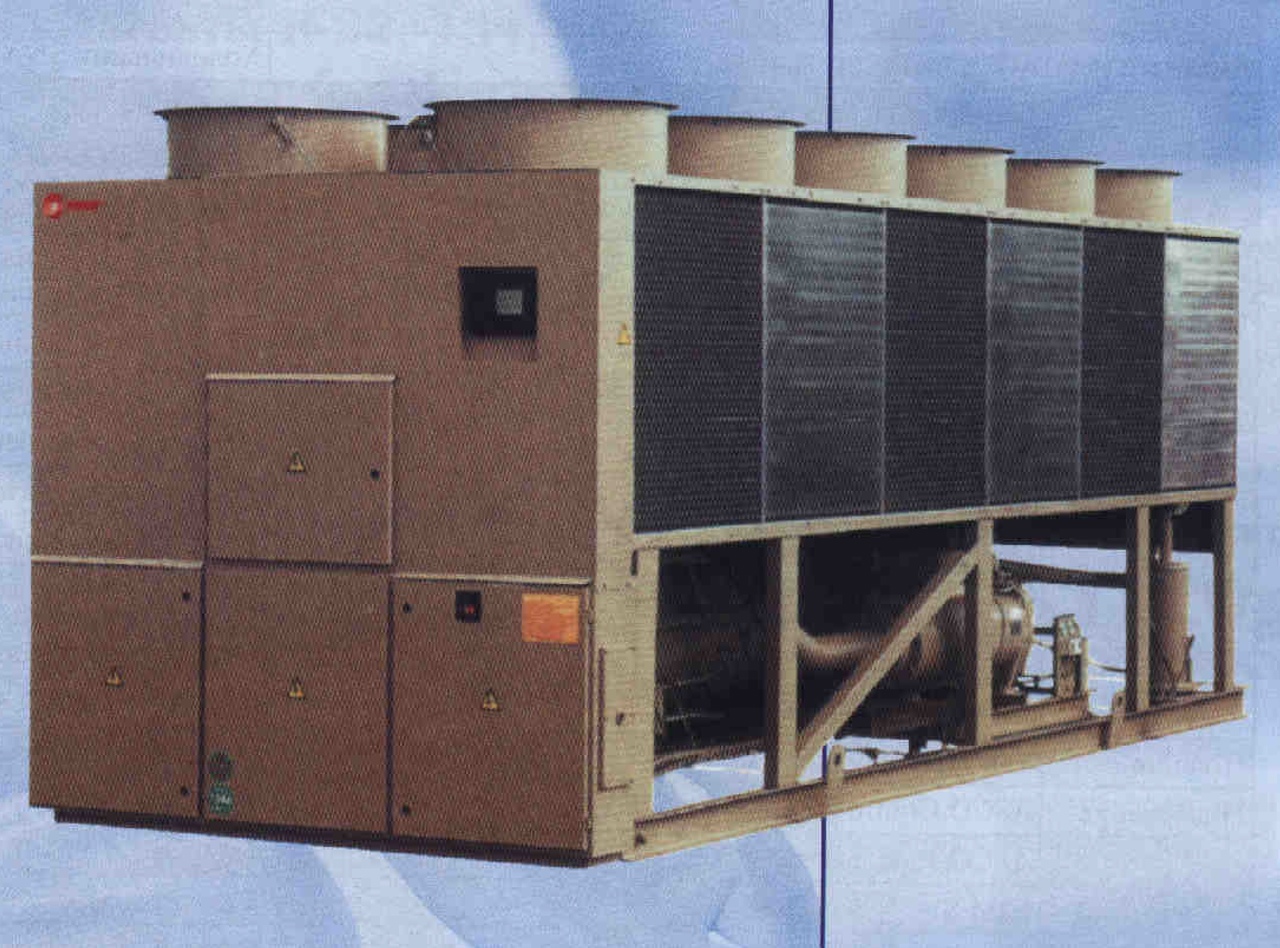 Рис. 4.
Общим для всех холодильных машин TRANE является единый легкий и доступный пользовательский интерфейс панели управления «Adaptive control».
Supplementary files
Supplementary Files
Action