Peculiarities of psychoeducation of people having schizophrenia and schizotypical disorders with the duration of the disease up to five years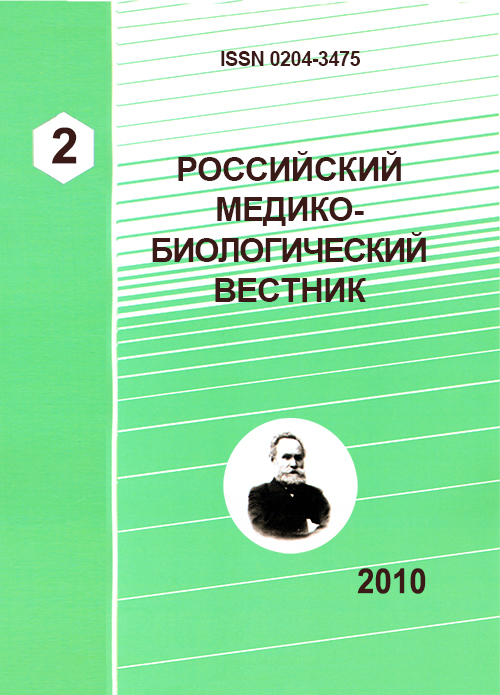 Abstract
In the article the problem of delivery of psychoeducation care to mentally such people has been studied. We are questioned patients suffering from schizophrenia, schizotypical and delusional disorders in order to estimate the level of their knowledge consecrating their disease and treatment modes. The information level of the patients under investigation has been estimated. We are noticed that it is necessary to improve quality and effectiveness of specialty care using educational programs.
Keywords
References
Гурович И.Я. Практикум по психосоциальному лечению и психосоциальной реабилитации психически больных / И.Я. Гурович, А.Б. Шмуклер, Л.И. Сальникова. - М.: ИД Медиапрактика, 2002. - 180 с.
Гурович И.Я. Психосоциальная терапия и психосоциальная реабилитация в психиатрии / И.Я. Гурович, А.Б. Шмуклер, Я.А. Сторожакова. - М.: ИД Медпрактика, 2007. - 492 с.
Кабанов М.М. Психосоциальная реабилитация и социальная психиатрия / М.М. Кабанов. - СПб.: Изд-во СПб. науч. - исслед. психоневрол. ин-та им. В.М. Бехтерева, 1998. - 256 с.
Картер Р. Помогая людям, страдающим психическими заболеваниями: пер. с англ. / Р. Картер. - Киев: Сфера, 2000. - 399 с. 5.
Психиатрическая помощь больным шизофренией: клиническое руководство / В.Н. Краснов [и др.]. - М.. : ИД Медпрактика, 2007. - 260 с.
Кьюперс Л. Шизофрения. Работа с семьями: практическое руководство: пер. с англ. / Л. Кьюперс, Дж. Лефф, Д. Лэм.- Амстердам; Киев, 1996. - 128 с. 7.
Материалы Российской конференции «Современные тенденции организации психиатрической помощи: клинические и социальные аспекты» (Москва, 5-7 октября 2005 г.). - М., 2004. - 428 с. 8.
Карлинг Пол Дж. Возвращение в сообщество. Построение систем поддержки для людей с психиатрической инвалидностью: пер. с англ. / Пол Дж. Карлинг. - Киев: Сфера, 2001. - 442 с.