WOUND HEALING ACTIVITY OF WATER SOLUBLE POLYSACCHARIDE OF AMELANCHIER MEDIC IN CASE OF CHEMICAL BURN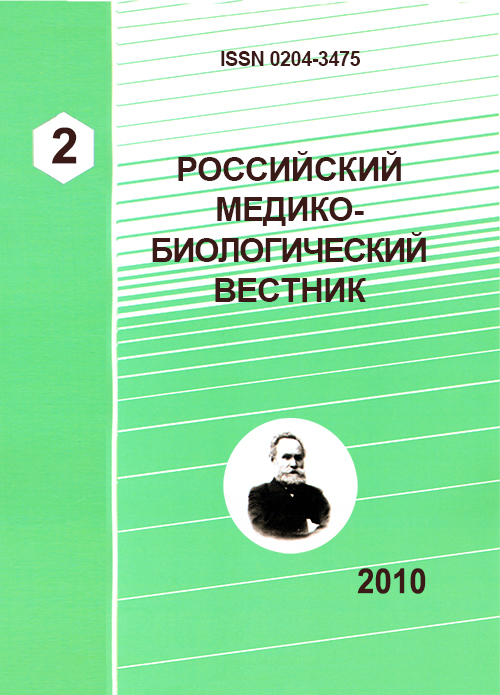 Abstract
Hystologic picture of burn wound and wound healing activity of water soluble polysaccharide gotten from juneberry mature fruit were investigated in experiments with laboratory animals.
Keywords
References
Акмолова Н.Е. К динамике заживления экспериментальных ожоговых ран под воздействием нативного облепихового масла / Н.Е. Акмолова, Л.Д. Лебедева // Здравоохранение Таджикистана . - 1985. - №2(197). - С.92-94.
Демидов Д.А. Послеоперационное лечение перитонита пектиносодержащим препаратом в эксперименте и клинике /Д.А. Демидов, Т.С. Попова, Т.П. Газина // Вестник восстановительной медицины: Диагностика. Оздоровление. Реабилитация: орган Ассоциации специалистов восстановительной медицины / Российский центр восстанов. медицины и курортологии МЗ РФ. - М.: Ассоц. спец-тов восст. медицины.-2005.-№4.-С.47-52.
Иванычева Ю.Н. Исследование биологически активных полисахаридов, выделенных из лекарственного растения Geranium pretense L., применяемого при различных нарушениях обмена веществ / Ю.Н. Иванычева, Г.И. Чурилов // Материалы научной конференции Рязанского государственного медицинского университета имени академика И.П. Павлова / ред. В.Г. Макарова; РязГМУ им. акад. И.П. Павлова.- Рязань: РГМУ,2005.- Ч.1.- С.20-22. 4.
Полисахариды аронии черноплодной и их фармакологическое действие / В.Г. Макарова [и др.] // Клиникофизиологические материалы диагностики и коррекции физического состояния организма / под ред. проф. М.Ф. Сауткина.- Рязань, 1995.- С.83-86. 5.
Фармакологическое действие полисахаридов некоторых плодовых и ягодных растений / В.Г. Макарова [и др.] // Вопросы диагностики и коррекции физического состояния организма / под ред. проф. М.Ф. Сауткина и проф. В.А. Кирюшина.- Рязань, 1996.- С.83-87.
Сычев И.А. Механизм противовоспалительного действия полисахаридов Донника желтого / И.А. Сычев // Рос. медико - биол. вестн. им.акад. И.П. Павлова.- 2008.- №2.- С.95-101.
Сычев И.А. Действие полисахаридов донника желтого на систему кроветворения в норме и при патологии/ И.А. Сычев, В.М. Смирнов, Г.В. Порядин // Рос. медико - биол. вестн. им. акад. И.П. Павлова.- 2007.-№1.- С.50-58.
Сычев И.А. Действие полисахаридов донника желтого на систему крови облученных животных / И.А. Сычев, В.М. Смирнов, Т.Ю. Колосова // Рос. медико - биол. вестн. им. акад. И.П. Павлова.- 2006.- №1.- С.51-55.
Чекулаева Г.Ю. Выделение и химико-биологическое исследование полисахарида из лекарственного сырья / Г.Ю. Чекулаева, Г.И. Чурилов // Рос. медико - биол. вестн. им. акад. И.П. Павлова.- 2002.- №3-4.- С.95-100.
Чурилов Г.И. Исследование моносахаридного состава водорастворимых полисахаридов герани луговой / Г.И. Чурилов, Ю.Н. Иванычева // Материалы ежегодной научной конференции Рязанского государственного медицинского университета имени акад. И.П. Павлова / ред. В.Г. Макарова; Ряз. гос. мед. ун-т им. И.П. Павлова.- Рязань: РязГМУ,2006.- Ч.1.- С.16-18.