THE RESEARCH OF ENDOTHELIO- AND CARDIOPROTECTIVE EFFECTS OF LAMOTRIGINE IN EXPERIMENTAL ENDOTHELIAL DYSFUNCTION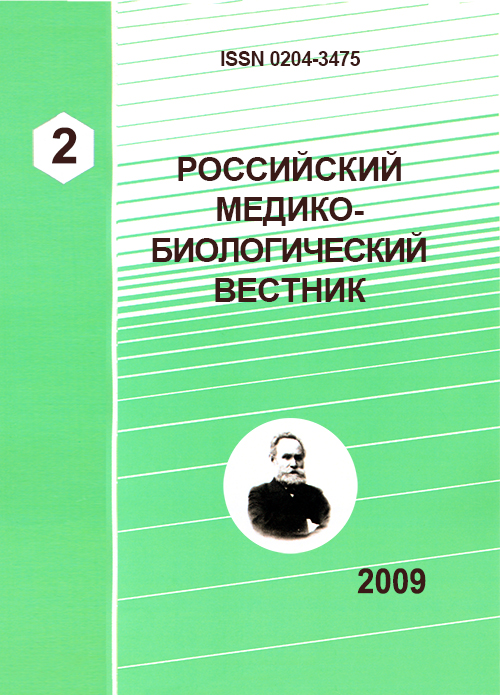 Abstract
In laboratory animals in nitric oxide deficiency modelling introduction of NO-syntase non-selective inhibitor of L-NAME endothelio- and cardio tropical effects of lamotrigine and valproic acid investigated. Coefficients of endothelial dysfunction, myocardial loading tests are used. Endothelio- and cardioprotective effects of lamotrigine and endothelioprotective effects of valproic acid are revealed.
Keywords
References
Белова Е.И. Основы нейрофармакологии: учеб. пособие для студентов вузов / Е.И. Белова. - М.:Аспект Пресс, 2006.-176 с.
Ещенко Н.Д. Биохимия нервных и психических болезней.Избранные разделы: учеб. пособие / Н.Д. Ещенко.- СПб.: Изд-во СПб. Ун-та, 2004.- 200 с.
Завгородняя А.Н. Эндотелиальные механизмы патогенеза цереброваскулярной патологии/ А.Н. Завгородняя, В.А. Малахов // Укр. мед. часопис.- 2006.- №2.- С.32-39.
Максимович Н.Е. Роль различных изоформ no-синтаз в повреждении эндотелия и формировании его дисфункции при ишемии головного мозга у крыс / Н.Е. Максимович // Белорусский мед. журн. - 2004. - № 3. - C. 65 - 68.
Пашин Е.Н. Кардиопротективное действие эмоксипина на модели гипоксия-реоксигенация / Е.Н. Пашин // Актуальные вопросы экспериментальной и клинической медицины и фармации: материалы конф. - Курск, 1993 - С.171.
Пичугин В.В. Биохимические и функциональные аспекты экспериментальной терапии расстройств кровоснабжения и биоэнергетики миокарда в острой стадии регионарной ишемии сердца: автореф. дис. д-ра мед. наук / В.В. Пичугин.- М., 1979. - 25 с.
Методические подходы для количественной оценки развития эндотелиальной дисфункции при L-NAME-индуцированной модели дефицита оксида азота в эксперименте / М.В. Покровский [и др.] // Кубанский науч. - мед. вестн. (Краснодар).- 2006.- №10.- С.72-77.
Anderson T.J. [et al.] // Am. J. Cardiol. -1995. - Vol.75, №6. - P. 718-748.
Henry T. The history of valproates in clinical neuroscience // Psychopharmacology bulletin.- 2003.- Vol.37(Suppl. 2).- P.5-16.
.Sardo P. Modulatory effects of nitric oxide-activ drugs on the anticonvulsant activity of lamotrigine in an experimental model of partial complex epilepsy in the rat / P. Sardo, G.Ferraro // J BMC Neuroscience.- 2007.- Vol.8.- P.47.