PREVALENCE AND THE CLINICAL IMPORTANCE OF THE SYNDROME OF INSUFFICIENCY OF A FEED AT THE PATIENTS WITH ISCHEMIC HEART AND CHRONIC INTIMATE INSUFFICIENCY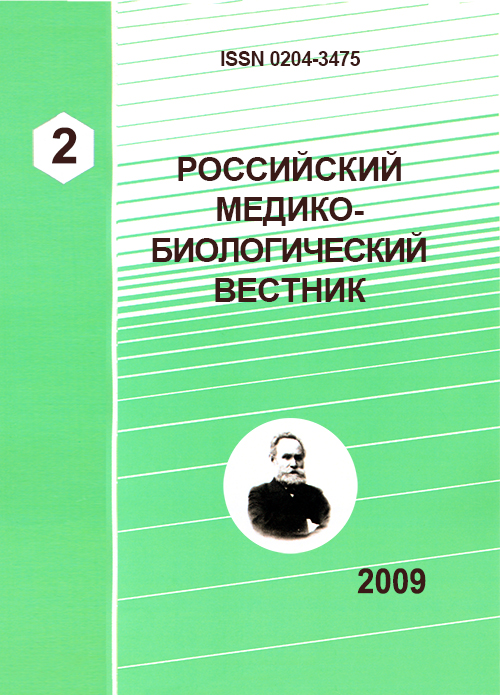 Authors: Vorobiev AN 1, Yakushin SS 1
Affiliations:

Issue: Vol 17, No 2 (2009)
Pages: 83-88
Section: Articles
Abstract
The nutritive status was assessed in patients with coronary heart disease and chronic heart failure
by measurement of body mass and body mass index, body composition, laboratory tests, weight
dynamics for the last 6 months and energy consumption. 43.6% of patients were diagnosed with
undernutrition. The intensity of nutritional disorders increases correspondingly to CHF functional
class and is an additional factor of quality of life impairment. Lean body mass is more significant
for diagnosing of undernutrition and should be recommended for nutritive status assessment in
CHF.
References
Больные с хронической сердечной недостаточностью в российской амбулаторной практике: особенности контингента, диагностики и лечения (по материалам исследования ЭПОХА-О-ХСН) / Ф.Т. Агеев [и др.] // Сердечная недостаточность.- 2004.- Т.5, №1.-С. 4-7.
Арутюнов Г.П. Кахексия у больных с хронической сердечной недостаточностью. Каков масштаб проблемы? Что мы знаем и что нам делать? / Г.П. Арутюнов // Сердечная недостаточность.- 2001.- Т.2, №3.- С.101-105.
Исследование распространенности и клинической значимости гипотрофии у терапевтических больных (САТУРН) / А.Г. Арутюнов [и др.] // Сердечная недостаточность.- 2007.- Т.8,№3.- С.144-148.
Морфофункциональные изменения тонкой кишки и поперечнополосатой мускулатуры у больных с хронической сердечной недостаточностью (пилотное исследование) / Г.П. Арутюнов [и др.] // Сердечная недостаточность.- 2001.- Т.2,№3.- С.127-131.
Руководство по парентеральному и энтеральному питанию / под ред. И.Е. Хорошилова.- СПб., 2001.- С.179-181.
Prognostic importance of weight loss in chronic heart failure and the effect of treatment with angiotensin-converting-enzyme inhibitors: an observational study / S.D. Anker [et al.] // Lancet.- 2003.- №361 (9363).- P.1077-1083.
Anker S.D. Wasting as independet risk factor of survival in chronic heart failure S.D. Anker, P. Pomkowski, S. Varney // Lancet.- 1997.- №349.-P. 1050-1053.
Durnin J.V. Body fat assessed from total body density and its estimation from skinfold thickness: Measurements on 481 men and women aged from 16 to 72 years / J.V. Durnin, J. Womersley // Br. J. Nutr.- 1974.- №32.- P.77-97.
Mantovani G. Cachexia and Wasting: A Modern Approach / G. Mantovani.- Roma: Springer-Verlag Italia, 2006.
Yagi M. Nutritional support in cardiac cachexia / M. Yagi, N. Taenaka // Nippon Rinsho.- 2001.- Vol.59 (Suppl.).- P.434-437.