THE DIRECT AND REMOTE RESULTS OF REGENERATIVE THERAPY OF ARTERIAL HYPERTENSION AT WORKERS OF LOCOMOTIVE BRIGADES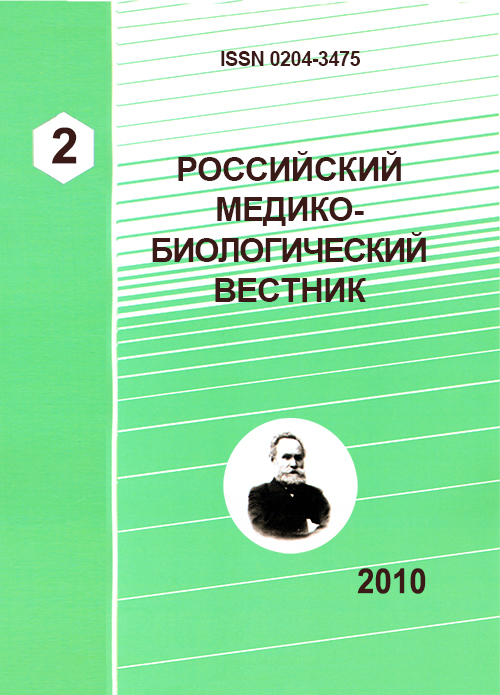 Abstract
Results of regenerative therapy by 176 locomotive drivers, suffered with arterial hypertension are analyzed. The algorithm of appointment of individual regenerative programs with the account of clinical features and indicators of functional reserves at the concrete patient is developed. Its use has allowed to improve both direct, and the remote results of therapy. At the patients who have been last individually adapted regenerative rates, authentically greater gain of functional reserves of an organism is noted. Within a year after treatment at them it is registered much less cases and days of time invalidity, than at the patients treated under the standard program.
References
Разумов А.Н. Восстановительная медицина - новое направление медицинской науки и практического здравоохранения / А.Н. Разумов // Вестн. восстановительной медицины. - 2006. - № 3(17). - С. 4-6.
Руководство по медицинской реабилитации работников локомотивных бригад при начальных стадиях заболеваний, связанных с профессией / В.А. Капцов [и др.]. - М., 1996. - 154 с.
Соколов А.В. Интегральная оценка резервов индивидуального здоровья: методические рекомендации / А.В. Соколов. - М., 2003.- 52 с.
Соколов А.В. Методология индивидуальной коррекции базовой реабилитационно-восстановительной программы у больных гипертонической болезнью / А.В. Соколов, М.С. Фурсова, А.В. Стома // Вестн. восстановительной медицины. - 2005. - № 3(13). - С. 46-47.
Соколов А.В. Современный подход к оценке результатов реабилитационного лечения больных гипертонической болезнью / А.В. Соколов, А.В. Стома // Рос. медико-биол. вестн. им. акад. И.П. Павлова. - 2006. - № 4. - С. 75-81.
Соколов А.В. Интегральная оценка результатов санаторно-курортного лечения больных гипертонической болезнью / А.В. Соколов, А.В. Стома // Курортные ведомости. - 2007. - № 6 (45). - С. 38-39.
Соколов А.В. Профессиональное здоровье: индивидуальный подход к восстановительному лечению гипертонической болезни у работников локомотивных бригад / А.В. Соколов, С.А. Поляков, А.В. Стома // Вестн. восстановительной медицины. - 2007. - № 3(21). - С. 37-41.
Цфасман А.З. Железнодорожная медицина. Кардиология / А.З. Цфасман. - М.: Медицина, 1998. - 288 с.