INDICATORS OF THE CASE RATE AND CONDITION OF THE IMMUNO-BIOCHEMICAL HOMEOSTASIS AT ТЕПЛИЧНИЦ DEPENDING ON THE PROFESSIONAL EXPERIENCE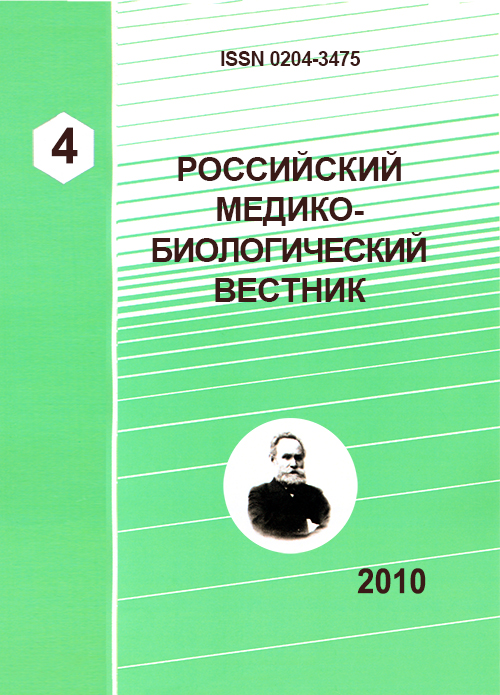 Issue: Vol 18, No 4 (2010)
Pages: 68-73
Section: Articles
ID: 5175
Cite item
Abstract
Studying of structure of a case rate, immune-allergological and biochemical indicators at working women of hothouses with the different experience of industrial contact to pesticides is spent. The interrelation between development immune-allergological reorganisations of reactance of an organism, degree of disturbance of a functional condition of a liver at working women of hothouses and duration of the professional experience is taped. In case rate structure of working women of hothouses prevail immune-pathological the disturbances which structure changes depending on the professional experience.
References
Безуглый В.П. Состояние здоровья работающих в условиях закрытого грунта / В. П. Безуглый // Сб. научных трудов Рязанского мединститута. - Рязань, 1988. - С.105-106.
Дмитриева О.В. Состояние здоровья работающих с пестицидами в сельском хозяйстве / О. В. Дмитриева, Г.В. Кругина // Гигиена применения пестицидов и минеральных удобрений в сельском хозяйстве. - Рязань, 1981. -С. 133-137.
Золотникова Г.П. Дозозависимые иммунопатологические эффекты среди детско-подростковых популяций в условиях радиационно-химического загрязнения среды обитания / Г.П. Золотникова. В.Н. Ракитский, Р.А. Рязанова // Актуальные проблемы охраны здоровья учащейся молодежи: материалы международной научно-практической конференции 24-25 марта 2004г. - Брянск: Изд-во БГУ, 2004. - С.14-17.
Петунова Я.Г. Сенсибилизация организма работников теплиц, контактирующих с биопрепаратами / Я. Г. Петунова, С.И. Данилов, В.И. Свидовый // Дерматология. - Москва, 2002, № 1. - С.25-27.