PRIMARY PREVENTION OF THE ACUTE CEREBRAL CIRCULATION STROKE:ROLE OF THE MODERN DIAGNOSTIC TECHNIQUES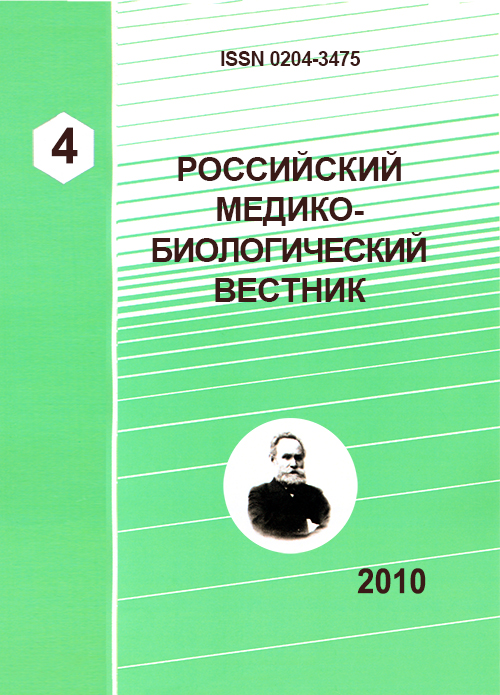 Abstract
Summary: 24-hour blood pressure monitoring has been performed in 40 patients aged from 17 till 24 with the normal and raised clinically arterial blood pressure. Differences between groups have been revealed, correlation of clinical arterial blood pressure and results of 24-hour monitoring has been confirmed, and individual cases of their discrepancy have been also described. Appropriate and proper diagnosis may reduce probability of stroke in these persons in the future.
References
Верещагин Н.В. Гетерогенность инсульта: взгляд с позиций клинициста. // Журнал неврологии и психиатрии им. С.С.Корсакова. - 2003. - № 9, с. 8-9.
Вилков В.Г. Суточное мониторирование артериального давления в диагностике скрытой артериальной гипертензии. Нижний Новгород, «Издательство ДЕКОМ», - 2006. - 43 с.
Гогин Е.Е. Синдром артериальной гипертонии как признак дезадаптационных нарушений. // Клиническая медицина. - 2002; 11: С. 4 - 7.
Кобалава Ж.Д, Котовская Ю.В., Хирманов В.Н. Артериальное давление в исследовательской и клинической практике под. Ред. В.С. Моисеева, Р.С. Карпова. М., Реафарм, - 2004. - 384 с.
Оганов Р.Г. Доклад на симпозиуме «Антигипертензивная терапия - новая стратегия защиты мозга». Российский национальный конгресс кардиологов, 2006.
Рогоза А.Н., Агальцов М.В., Сергеева М.В. Суточное мониторирование артериального давления: варианты врачебных заключений и комментарии. Нижний Новгород, «Издательство ДЕКОМ», - 2005. - 64 с.
Cкворцова В.И., Чазова И.Е., Стаховская Л.В. Вторичная профилактика инсульта. -М.: ПАГРИ, 2002.-120 с.
Широков Е.А., Симоненко В.Б. Современные представления о роли гемодинамических кризов в этиологии и патогенезе инсульта. // Клиническая медицина. - 2001. № 8. С. 4-7.
Ранняя профилактика ишемического инсульта: Заявление для специалистов медико-санитарной службы, сделанное Советом по проблемам инсульта при Американской ассоциации кардиологов /Л.Б. Голдстейн и др./ Пер. с англ. И.В.Саньковой из журн.: Circulation.2001.-V.103.-P.163-182.-М.: ГВГ им. Н.Н.Бурденко, 2002.-49 c.
Chobanian AV, Bakris GL, Black HR et al. The Seventh Report of the Joint National Committee on Prevention, Detection, Evaluation, and Treatment of High Blood Pressure: the JNC 7 report. JAMA 289 (19): 2560-72.
Staessen JA, Gasowski J, Wang JG, Thijs L, Den Hond E, Boissel J-P, et al. Risks of untreated and treated isolated systolic hypertension in the elderly: meta-analysis of outcome trials. Lancet 2000; 355: 865-872.