Influence of Amelanchier Medic polysaccharide on animal physical activity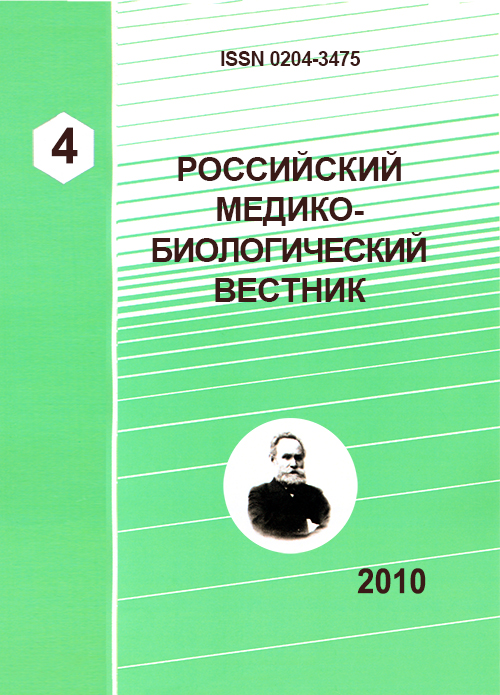 Issue: Vol 18, No 4 (2010)
Pages: 148-152
Section: Articles
Cite item
Abstract
Polysaccharide water soluble complex produced from green fruit of Amelanchier Medic increases physical activity, contributes to the growth of muscle weight, increases the number of erythrocytes and the amount of hemoglobin in experimental animals.
References
Иммуномодулирующая и противоопухолевая активность полисахаридов растительного происхождения / А.В. Сергеев и др.// Бюллетень экспериментальной биологии и медицины.-1985.-Т.100.-№12.-С.741-743.
Фагоцитозстимулирующее действие полисахаридов, выделенных из культуры ткани женьшеня/ Н.А. Константинова и др.//Антибиотики и химиотерапия.-1989.-Т.34.-№10.-С.755-760.
Роль гликозаминогликанов в регуляции гемопоэза / Г.К. Попов и др.//Материалы конференции института по итогам научных исследований в XII пятилетке.-Челябинск,1990.-90-92с.
Сычев И.А., Рачков А.К. Лечебные свойства препаратов водорастворимых полисахаридов из растений донника желтого // Инф. Листок ЦНТИ г. Рязани.-1993.-№169.-3с.
Иммунокоррегирующее, антианемическое и адаптогенное действие полисахаридов из донника лекарственного / И.А. Сычев и др.//Бюллетень экспериментальной биологии и медицины.-1996.-№6.-С.661-663.
Сычев И.А., Смирнов В.М., Колосова Т.Ю. Изучение противовоспалительного действия полисахаридов Донника желтого /И.А. Сычев, В.М. Смирнов, Т.Ю. Колосова // Российский медико-биологический вестник им. Академика И.П. Павлова.-Рязань:РГМУ,2003.-№1-2.-С.58-63
Сычев И.А. Влияние полисахарида Донника желтого пектин на некоторые свойства иммунной системы животных / И.А. Сычев// Российский медико-биологический вестник им. Академика И.П. Павлова.-Рязань:РГМУ,2004.-№1-2.-С.75-82.
Сычев И.А., Смирнов В.М., Порядин Г.В. Механизм повышения неспецифической резистентности организма под действием полисахарида Донника желтого / И.А. Сычев, В.М. Смирнов, Г.В. Порядин//монография.-Рязань, 2006.-С13.