Analysis of the generalized heat equation applied to the solution of the dynamic problem of thermoelasticity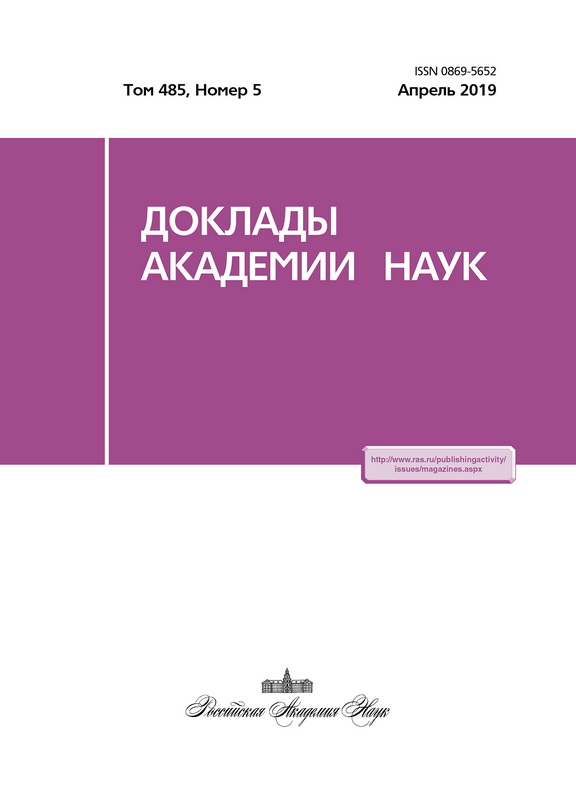 Authors: Zimin B.A. 1, Sudenkov Y.V. 2,3
Affiliations:

Baltic State Technical University "VOENMEH" named after D.F. Ustinov
Saint-Petersburg State University
Institute of Problems in Mechanical Engineering of Russian Academy of Siences

Issue: Vol 485, No 5 (2019)
Pages: 574-578
Section: Mechanics
Abstract
Based on the approximate solution of the dispersion equation, the paper presents an analysis of the system of dynamic thermoelasticity equations taking into account the generalized heat equation. It is noted that during the wave process of heat transfer, a sufficiently intensive process of energy exchange between thermal and elastic fields is realized, while depending on the relations of the characteristic relaxation times, the direction of energy exchange can change.
About the authors
Baltic State Technical University "VOENMEH" named after D.F. Ustinov
Email: sudenkov@land.ru

Russian Federation, 1, 1-st Krasnoarmeiskaya street, Saint-Petersburg, 190005

Saint-Petersburg State University; Institute of Problems in Mechanical Engineering of Russian Academy of Siences
Author for correspondence.
Email: sudenkov@land.ru

Russian Federation, 7/9, Universitetskaya embankment, Saint-Petersburg, 199034; V.O., Bol'shoy prospect, 61, St. Petersburg, 199178

References
Соболев С.Л. // УФН. 1997. Т. 167. № 10. C. 1096-1106.
Cattaneo C. // C.R. Acad. Sci. Paris. 1958. V. 247. P. 431-433.
Vernotte P. // C.R. Acad. Sci. Paris. 1958. V. 246. P. 3154-3155.
Tzou D. Y. Macro- to Micro-Scale Heat Transfer: The Lagging Behavior. 2nd ed. West Sussex: Wiley, 2015. P. 1298.
Kaganov M. I., Lifshitz M.V. // Soviet Phys. JETP. 1957. V. 4. P. 173-178.
Ordóñez-Miranda J., Alvarado-Gil J.J. // Int. J. Therm. Sci. 2009. V. 48. № 11. P. 2053-2062.
Galović S., Kostoski D. // J. Appl. Phys. 2003. V. 93. № 5. P. 3063-3070.
Saha A., Basu S., Kumar R. // J. Fluid Mech. 2012. V. 692. P. 207-219.
Даниловская В. И. // ПММ. 1952. T. XVI. № 3. C. 342-344.
Коваленко А. Д. Основы термоупругости. Киев: Наук. думка, 1970. С. 307.
Zimin B. A., Sudenkov Y. V., Sventitskaya V. E. Dispersion Analysis of Two-Phase Generalized Model of Dynamic Thermoelastisity. In: IEEE Proceedings оf Mechanics Seventh Polyakhov's Reading. Saint-Petersburg, 2-6 February, 2015. S.-Peterburg, 2015. P. 255-257.
Tzou D. Y. // J. Heat Transfer. 1994. V. 116. № 3. P. 526-53.