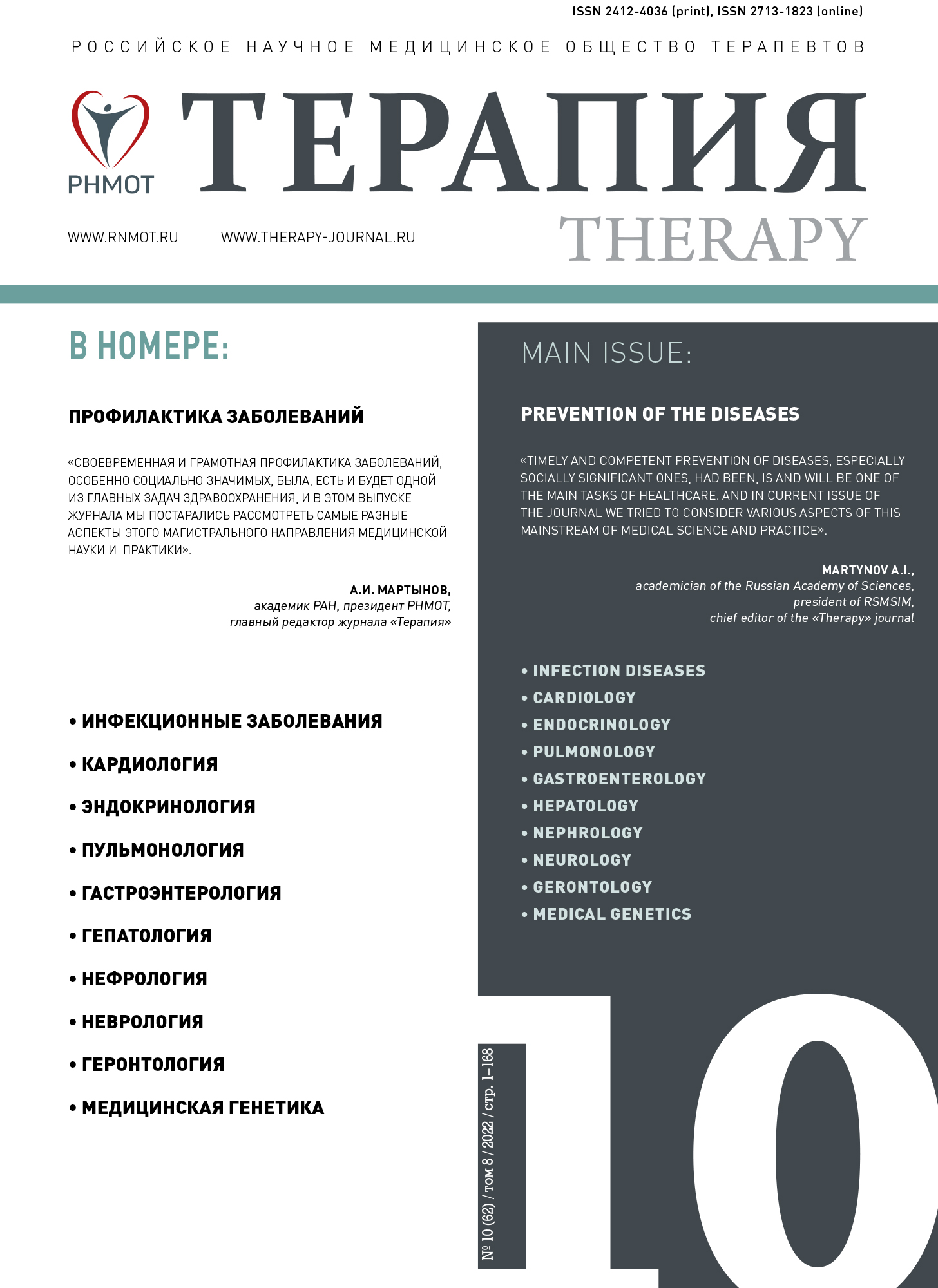 Therapy
Peer-review scientific medical journal
Editor-in-chief
professor Anatoliy I. Martynov, MD, doctor of medical sciences, Academician of the Russian academy of sciences; professor of the Department of Hospital Therapy № 1, Medical Faculty of A.I. Yevdokimov Moscow State Medical and Dental University; president of Russian scientific medical society of internal medicine (RSMSIM).
Publisher
Founder
Autonomous non-profit organization of additional vocational training "Training Center of Russian Scientific Medical Society of Internal Medicine"
WEB official
Aims and Scope
THERAPY – peer-reviewed scientific and practical medical journal; since 2015, it is the official publication of the Russian scientific medical society of internal medicine (RSMSIM).
The Therapy journal sets sights on contribution to the most comprehensive and complete development of national health care, medical research and education, professional development of health professionals in the research, teaching and practical work in the field of therapy and related disciplines. Each issue of journal is thematic and dedicated to a particular medical specialty (cardiology, neurology, gastroenterology, rheumatology, endocrinology, etc.). Targeted audience: therapists of outpatient and inpatient facilities, general practitioners, highly specialized doctors.
The Therapy journal publishes clinical guidelines/consensuses, original articles, reviews, clinical cases, lectures & reports, reviews of new releases in specialized literature, as well as materials about RSMSIM activities.
---
Current Issue

Open Access
Access granted

Subscription or Fee Access
Vol 8, No 10 (2022)