THE CHARACTERISTIC OF MEDICAL ACTIVITY AND KNOWLEDGE OF PREGNANT WOMEN WITH CHRONIC INFLAMMATORY DISEASES OF KIDNEYS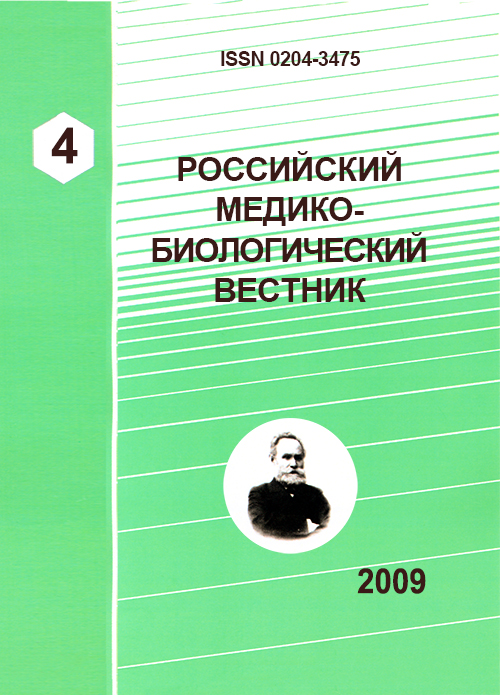 Abstract
The characteristic of medical activity of pregnant women with chronic inflammatory diseases of kidneys before and during pregnancy is presented in the article. Dependence of medical knowledge of women (about available disease, methods of its preventive maintenance, diagnostics and treatment, influence on a current of pregnancy and health of newborn infants) and their medical activity is defined. The obtained data testifies to necessity of target informing of pregnant women from the moment of a capture on the account on pregnancy.
Keywords
References
Деев А.Д. Распространенность артериальной гипертонии в России. Информированность, лечение, контроль /А.Д. Деев, О.В. Вихирева, Н.Е. Гаврилова и др. //Профилактика заболеваний и укрепление здоровья. - 2001. - Т.4. - №2. - С.3-7.
Конради А.О.Обучение больных гипертонической болезнью - бессмысленная трата времени или реальный инструмент в повышении качества контроля заболевания? /А.О.Конради, А.В.Соболева, Т.А.Максимова и др. //Артериальная гипертензия. - 2003. - Т.8. - №6. - С.217-219.
Суханова Л.П. Современные тенденции репродуктивно-демографического процесса и организации службы родовспоможения в России /Л.П.Суханова, М.С.Скляр, Г.Ю.Уткина //Здравоохранение Российской Федерации. - 2008.-№.5. -С.37-42.
Шехтман М.М. Акушерская нефрология /М.М.Шехтман.- М.:Триада-Х, 2000.- 260 с.
Dmytrenko S.O. The state of the knowledge of the rural population about the importance of risk factors for the development of arterial hypertension. /S.O.Dmytrenko //Lik Sprava. - 2000. - Jan-Feb (1). - P.1158.
Roberts J.A. Management of pyelonephritis and upper urinary tract infections /J.A. Roberts // Urol. Clin. North Am.- 1999.- Vol.26.- №4.- Р.753-763.