New cases of integrable fifth-order systems with dissipation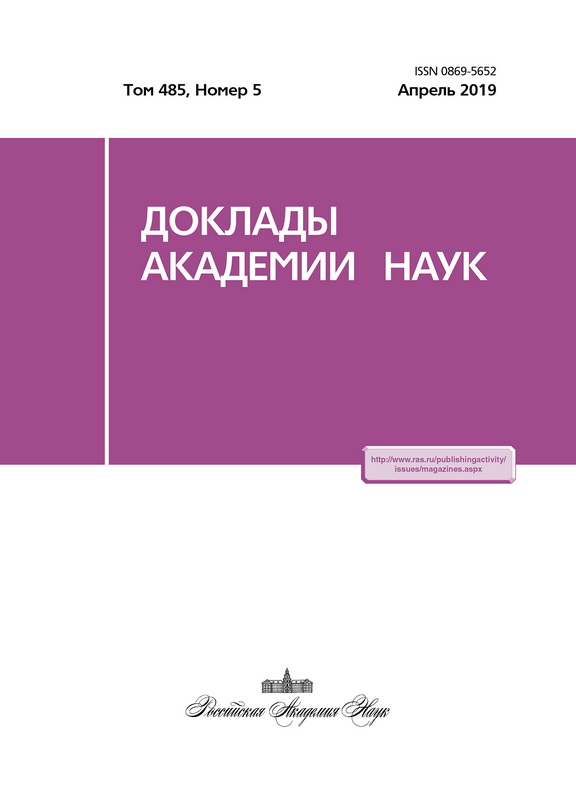 Authors: Shamolin M.V. 1
Affiliations:

Lomonosov Moscow State University

Issue: Vol 485, No 5 (2019)
Pages: 583-587
Section: Mechanics
Abstract
Integrability is shown for some classes of fifth-order dynamic systems homogeneous in variables, in which a system on the tangent bundle of two-dimensional manifolds is separated. Here, the force fields possess the dissipation of alternating signs and generalize the fields considered earlier.
Keywords
About the authors
Lomonosov Moscow State University
Author for correspondence.
Email: shamolin@rambler.ru

Russian Federation, 1, Leninskie gory, Moscow, 119991

References
Шамолин М. В. Об интегрируемости в трансцендентных функциях // УМН. 1998. Т. 53. В. 3. С. 209-210.
Шамолин М. В. Новые случаи интегрируемых систем с диссипацией на касательном расслоении двумерного многообразия // ДАН. 2017. Т. 475. № 5. С. 519-523.
Шамолин М. В. Новые случаи интегрируемых систем с диссипацией на касательном расслоении многомерного многообразия // ДАН. 2018. Т. 482. № 5. С. 527-533.
Козлов В. В. Рациональные интегралы квазиоднородных динамических систем // ПММ. 2015. Т. 79. № 3. С. 307-316.
Арнольд В. И., Козлов В. В., Нейштадт А. И. Математические аспекты классической и небесной механики. М.: ВИНИТИ, 1985. 304 с.
Пуанкаре А. О кривых, определяемых дифференциальными уравнениями. М.; Л.: ОГИЗ, 1947.
Трофимов В. В., Шамолин М. В. Геометрические и динамические инварианты интегрируемых гамильтоновых и диссипативных систем // Фунд. и прикл. математика. 2010. Т. 16. В. 4. С. 3-229.
Шамолин М. В. Многообразие случаев интегрируемости в динамике маломерного и многомерного твёрдого тела в неконсервативном поле сил // Итоги науки и техники. Сер. Соврем. математика и её приложения. Тематические обзоры. М.: -ВИНИТИ, 2013. Т. 125. С. 5-254.
Шамолин М. В. Новые случаи интегрируемости систем с диссипацией на касательных расслоениях к двумерной и трёхмерной сферам // ДАН. 2016. Т. 471. № 5. С. 547-551.
Шабат Б. В. Введение в комплексный анализ. М.: Наука, 1987.