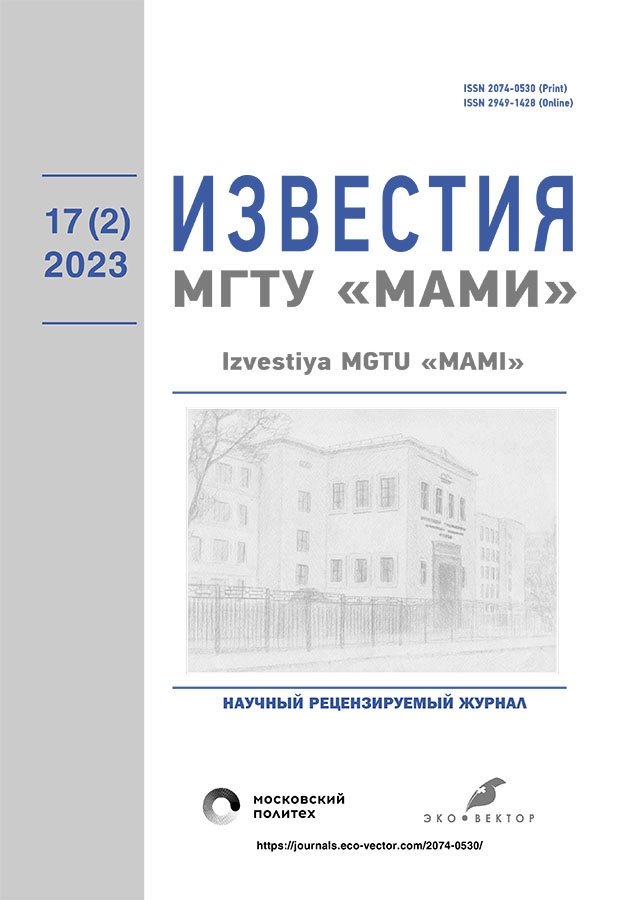 Izvestiya MGTU MAMI
The peer-review quarterly journal "Izvestiya MGTU "MAMI".
Founders
Moscow Polytechnic University
Eco-Vector
Publisher
Editor-in-Chief
About
The main content of the Journal are scientific articles, scientific surveys, scientific reviews and ratings, as well as information on planned and held scientific events and its results.
Journal is publish scientific articles on the following topics:
05.02.00 — Mechanical Engineering and Machine Science (Technical Sciences);
05.04.00 — Power, Metallurgical and Chemical Engineering (Technical Sciences);
05.05.00 — Transport Engineering, Mining Machinery Manufacturing, Machine Building (Technical Sciences);
05.09.00 — Electrical Engineering.
Indexation
Russian Science Citation Index
Google Scholar
CrossRef
Dimensions
Ulrich's Periodicals Directory
Distribution
Manuscripts submission in English and/or Russian
Multilanguage publication mode
No obligatory APC and ASC
Subscription for print journal
Hybrid online access (subscription and Open Access articles)
Open Access articles publish with СС BY-NC-ND 4.0 International
---
Announcements
Posted: 28.01.2022
The Eco-Vector publishing house became one of the founders and became the publisher of the "Izvestiya MGTU "MAMI" journal. The journal was re-registered with Roskomnadzor and continues to be published quarterly in Open Access under the strict scientific guidance of the editor-in-chief and the entire editorial board.
Mass media registration certificate PI No. ФС 77 - 81899 dated 05.10.2021
Current Issue

Open Access
Access granted

Subscription or Fee Access
Vol 17, No 2 (2023)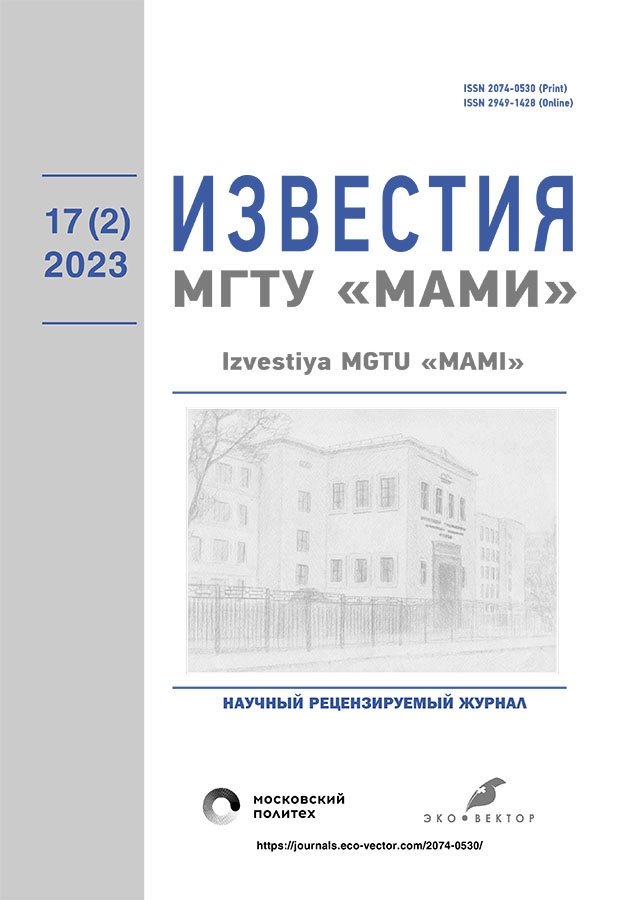 Full Issue

Open Access
Access granted

Subscription or Fee Access